*Special pricing not guaranteed past today!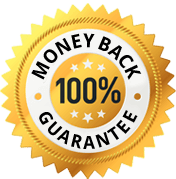 This package is backed by a 100% money back guarantee for 60 full days from your original purchase. If you're not totally and completely satisfied with this package, your results or your experience in the first 60 days from your purchase simply let us know by calling our toll free number or dropping us an email and you will be issued a full, no questions asked refund (minus shipping & handling).
Want To Learn A Little More About What You'll Be Getting
With The Yoga Burn Slim Down Bundle?
See Below.

Yoga Burn Trim Core Challenge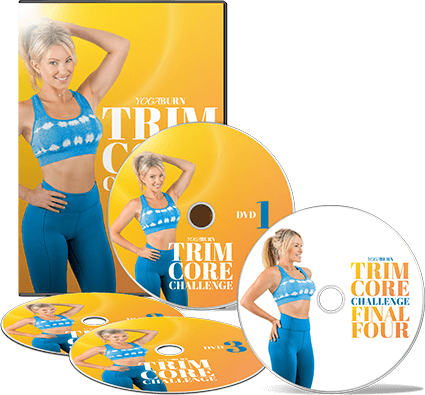 Check Out What Women Are Saying About
Yoga Burn's Trim Core Challenge!
*Results May Vary

Michele Oberman Thank you for what you do. In 2 months you have transformed my tummy with your trim core challenge and I couldn't be happier! I'm 53 years old and I finally got my abs back!! I continue to refer all of my friends to your amazing workouts. Thank you, thank you!!!



denacappucciohallock I love these workouts. I'm on week 9. Not only have I lost over 10 pounts, my body has transformed and my mind is calmer. Oh and I look forward to my time working out! Thank you! ❤️❤️❤️



lorigettig On week 6 of the Trim Core Challenge and wore my size 0 jeans out to lunch yesterday 😊😊😊. It's been over a year since I even tried. I don't mind telling you I cried when I put them on AND ate lunch comfortably! Thank you Zoe for all your programs! This one has given me the best results in such a short time AND only 15 minutes? I'm still amazed!



Anto Samaniego Teyssier I'm celebrating the last week of the Trim Core Challenge and the results and satisfaction I feel are amazing, not only my abs, but my arms, back, legs...all my body is amazingly toned and strong!!! I hope you all give it a try and enjoy the strength and new body!! ❤️ 😁



D.c Weber You are amazing zoey!! Your work outs have helped me go from a size 8 to a size 2!! Wow!! Oh it will change your life. I started from the first dvds. It didn't happen overnight and I listened to my body on making modifications. Some of the yoga was to hard for me, so I would do less until I could do it for real. I eat more often. I do two 15 minute sessions per day and went from an 8 now to a size 2. I have to get the dress altered I bought to wear to my daughters wedding! Drink so much water! And fall in love with your body!!



Luvlylea_ Trim core is incredible!! I genetically have a small ribcage/waist and honestly thought it wouldn't make much of a difference but the exercises are so targeted and amazingly effective! Incorporated stomach vacuum into all my workouts as a part of my warm up and seeing a big difference! Thanks Zoe!! You're amazing 💖 😍



Kelly Geers I started this on 6/24 and redid my measurements today and have lost 1.25 inches in my waist and 1 inch in my hips 😀. I am on week #5!



Charlinda Lairmore Sanders I have always had a tummy. Your work outs have tightened my core. I could see a difference after 3 work outs. Thank you.



Alison Senesac A lot of my clothes fit... well... not very well, they're TOO BIG! I'm having to go down to smaller sizes, It's great! More than the number in the scale, that means so much to me, things are going down and that's what I want!! You need to get it! It's such a good deal, it's so worth it!



Leigh Ward Sprayberry If you wanna work on core you need to do this! It's wonderful. I've also had back issues before, knee issues, and after this program, my knee pain went away, my back is so much stronger now, it's just AMAZING! I've finally found a program that works FOR ME My husband noticed the transformation!



Tracy Williams I love it! I've always had that pooch there, but the Trim Core was the BEST, I noticed a BIG difference in that! I thought it was never going away! I feel amazing, I feel so confident, I actually wore a bikini, I've never wore one before!
I tell people about it ALL the time! You need to try it! It's wonderful!



Vanessa Hernandez I'm getting married next July and I just said yes to my dress, a dress I would never have dreamed of even trying on before your workout program! Thank you, thank you, thank you, Zoe!



April Alma Hi Zoe I have just started your core course I'm on day 3 and I can feel the difference already. I have tried for years to achieve a more toned core with no luck. So thank you for these lessons I think I might actually be able to achieve my goal.



Stephanie Appleyard I have just finished the trim core program and I absolutely LOVE the workout that I just purchased the Total Body Burn program. I plan to keep up with these videos and make this part of my daily life. These videos make me feel strong and capable. I have lost inches around my waist and strengthened my core. Thank you, Zoe!



Forrest Wood Trim Core challenge was the absolute BEST investment!! If you're on the fence as you whether or not to take the challenge DO IT!!! & get ready to be amazed! I have been thoroughly impressed at the results!!! I am 50 & been getting compliments left & right. Thank you Zoe!!!!



Janet Maria Savoia My body has sculpted and I actually have indents in buttocks that I have not seen in 30 years. I have lost about 6 pounds. I just love how much stronger I feel. Hope you enjoy it too.



Danielle Perez I am obsessed! This is fantastic. Zoe thank you for these amazing routines that have become rituals 😀

After a C-Section and then lower bask surgery within a 1 year of each other my body had no core strength at all! I was starting to deplete rapidly. Then after my PT ended I started basic yoga which I have always done off and on over the years. It was wonderful and helped a lot but I needed something more...and then I found you! Omg my body is transforming in ways I didn't know possible. And my strength is back. And getting stronger every day! Thank you! I feel amazing!😘❤️



Brittany Bowman I have just finished the 8week Core Trim DVD set with the Final 4 DVD!! I am so PLEASED with how my results came out!! I have not felt this good since before my three baby blessings. I have more energy, I feel confident, I feel sexy, I feel AMAZING! Just last night my husband was in awe about how I had no more love handles 😅 I have become a true believer of your work out. I have gained muscles and muscle tone in my arms, pectorals, legs, glutes, as week as shaved inches of my waistline! You are a blessing helping me get my confidence back. Thank you, thank you, thank you!



Trudy Ireland I just completed the 8 Wk Trim Core Challenge!!
I am very please with the results and have been feeling better since the day I started. I have lost 6 kgs in 8 weeks!!! I'm 55 years old and doing the TCC, having a healthy diet and losing weight has made me feel so much energized and happier!!!...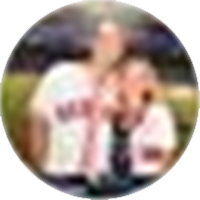 Sheryl McCauley Chase I love the trim core. I've lost 1/4' in my waist in 1 week.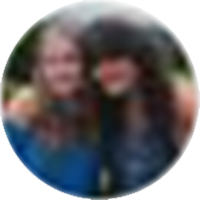 Tara Holzer Bought the new trim core challenge last night. I mean, how could ANYONE not want to, after doing all of Zoe's other amazing yoga challenges and seeing such wonderful results?! Couldn't wait to get up and start this morning. Day 1, 15 min core challenge done and cannot wait for Tuesday to do it again!! Thanks Zoe for another incredible yoga challenge! We are all so very grateful to have you in our lives!! ❤️😘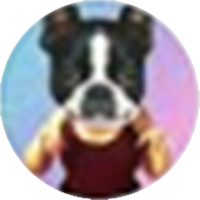 Norma Marie I just completed the first workout from the new Trim Core Challenge and I absolutely loved it! I'm so motivated to set up a workout schedule now 🔥 I loved the music, and the countdown timers at the end with the HIIT moves. I also purchased the Total Body Challenge and am going to pair them up 💪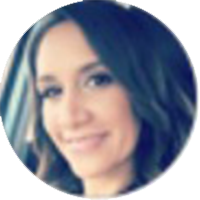 tatis_75 I did my first Trim Core Challenge and I loved it!!!!!!!!!!! It's so good and fun! I love the music she plays for the last exercises. It makes you give it all you've got! Thank you, Zoe! I want to have abs like yours! Lol.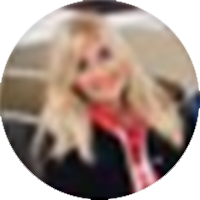 Diane Quenneville Ordered the trim core challenge this morning, oh wow! I'm impressed already for only being day 1 ladies this is going to be the ultimate core workout ever and when it progresses I believe we will see the difference in our core as the weeks go by and getting much more challenging . I'm also a gym person and I sweat and do core workout to kill me lol and to have done this workout this morning along with the total body challenge well I don't need to go to the gym this morning I feel I received what I was aiming for . This is so exciting. Have fun ladies . Well worth it . Thank you Zoe ✋ for allowing me to stay in the comfort of my home and will be seeing the results soon.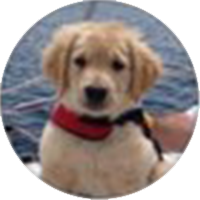 pcarman5 I started your new Trim Core program today workout 1, week 1 - ❤️❤️❤️ LOVE IT!! I also am doing Total Body Challenge (TBC) again - week 1!! I lost 57 pounds the first time around with TBC, but I still have more to lose and still need toning. I will be 54 years old this month and I'm definitely finding my Core needs that extra attention - thank you @yoga.burn for making such wonderful, amazing and motivating programs that make it easy for busy women like me to be successful!!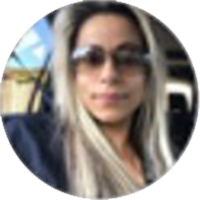 annagarcia8676 1st workout done of the trim core challenge…I'm loving it so far looks like it's gonna be a great one 👍 thank you for knowing exactly what I needed and wanted Zoe !!!!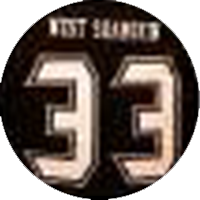 April Lynn Anyone else get the new Trim Core Challenge? I just did day 1…oh…my…goodness! I Love it!! ❤️❤️️️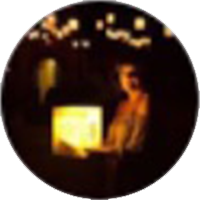 cgander331 I started yesterday and I LOVE IT!!! Can't wait to see results each week!! Thank you Zoe!! 💖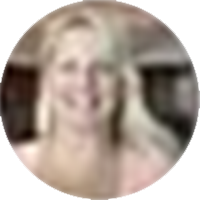 Tracey Jamieson I bought this series and did my first workout on week one today. VERY EFFECTIVE! Can already feel this in all the right places, my trouble zone. Hallelujah! Thank you Zoe! I look forward to this workout it's so simple and enjoyable. You are an inspiration and a delight to listen to.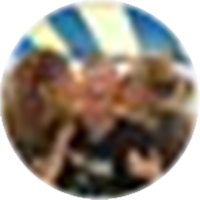 Pam Farris I have done 2 now and the results after the first day alone were surprising! As a former gym rat I couldn't believe how fast I saw and felt changes.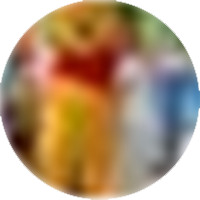 ramiegirl13 I'm on week two! I love this program! It's easy to follow and pushes my body! I felt great doing it! Always ready for my yoga day!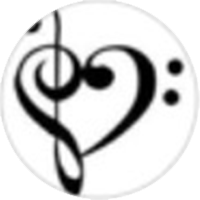 connie_I_jones I am LOVING IT! I do it after my TBC workout 👙 look out! Granny's gittin' her groove back 💃 😉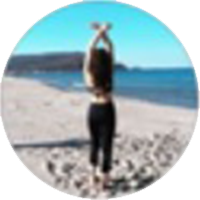 __curlywurly Second time I do it and my core is on fire !!! Thankyou so much Zoe I appreciate all the hard work you do to get us amazing and effective workouts ✋


Click here to see even more 5 star reviews from our Yoga Burn Facebook Community!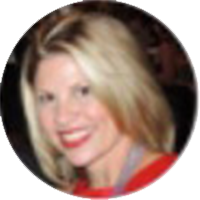 liz.georjon It was an amazing workout yesterday! Amazing what can be accomplished in 15 minutes! Bravo! Love it.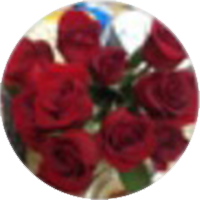 sewrosew I did my first workout yesterday !!! Wow 🥳 💃 I live these workout ✋ ❤️ 💃 💃 💃 💃 💃 💃 💃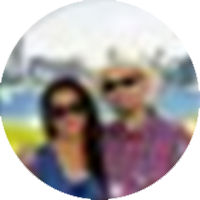 Carmela Luper Today I did TBBB, Trim Core Challenge plus Total Core Recovery Flow. Yes the newest videos just released this morning. I love it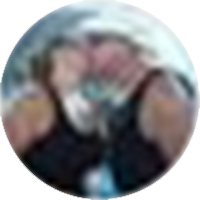 Tonya D'Antonio Patton I did this yesterday and today and OMG I can feel my abs when I take a deep breath. From holding them in and down during the workout they are definitely "good sore"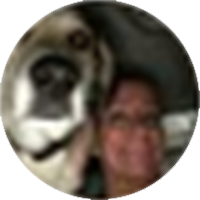 Nerdie Griffin Just finished my first Core Trim workout!!! Love it!!! Thank you Zoe!!!


Victoria Plum First trim core done this morning- loved it!!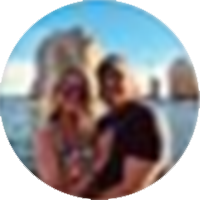 Kaycee Reader UPDATE: I just finished my first workout right after posting this and I can't even tell you guys how FUN this challenge is!! Zoe has outdone herself. Easy to follow, and fun music ⭐ ⭐ ⭐ ⭐ ⭐
Here we go. Day one of the trim core challenge!!! 🤞 🙊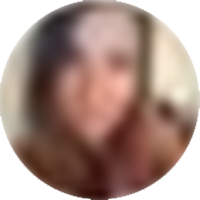 Arlene Porras-Bridwell I ordered trim core workouts. Did my first one this morning! I LOVE it. Exactly what I needed. I can already tell this will be super effective and FUN! Thank you Zoe for making these for women of all ages.. and making them affordable 😊 😘 ❤️ I'm hooked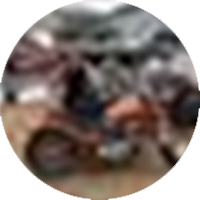 Deborah Cirrincione I'm on week two and am already seeing a difference. My seat belt does not dig into my lower belly, it just sits very nicely against it.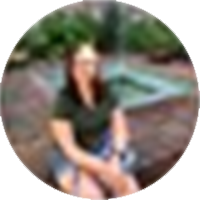 Meghan Moloney This trim core challenge is no joke! I feel like I am noticing a difference after week 1 and am sore after each workout! I started week 2 today. Can't wait to see where I will be at 12 weeks of this program! 😊 🧘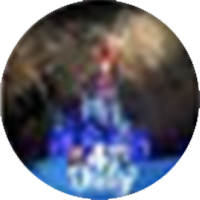 Amy Wilcox I HIGHLY recommend adding the new core challenge to your practise! It is impacting al the other yoga work I do because my abs are FINALLY strong enough to all the poses! It is amazing! I'm on week 4 and the difference is staggering!! Also LOVING the month 4 program! Very challenging!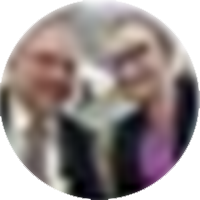 Christina Steffy I love the trim core challenge. I just finished week 3, and my pants are fitting better and I'm feeling great.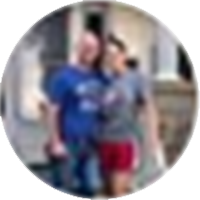 Angie Bond On week 3 of TBC and TCC. I was standing in front of the bathroom mirror in shorts and a sports bra. My boyfriend came up behind me, put his arms around me with his hands on my belly, and said "Look at that flat stomach!!" Motivation ❤️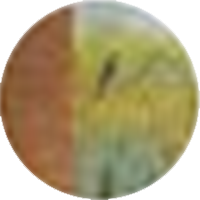 Kathryn Spall OMG!! I absolutely love the core challenge!! It really works seeing great results 👍thank you Zoe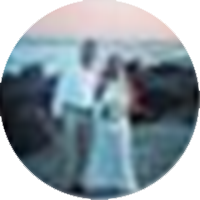 Alicia Mille MacKenzie I just completed week 4 of TCC and week 12 of TBC. I am amazed at how much stronger and more sculpted I have become, especially in my upper body! Thank you tribe and thank you Zoe!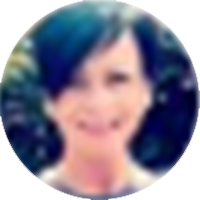 Dee Dee Webb I am so proud of myself!!! This is 4 weeks of the core challenge and 5 weeks yoga burn!!! By far my favorite workout yet!!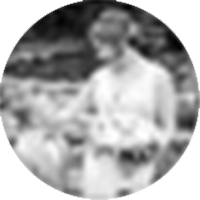 Morgan Kosiba Last week the scale said I was 148. Today 136. 12 pounds? In a week? Whaaat?!


Play the inspiring video below to see even more real feedback from members of our Yoga Burn community!
Yoga Burn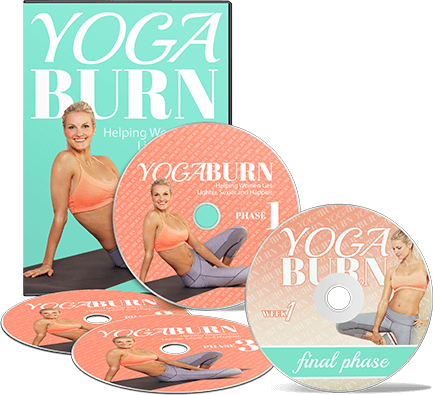 Check out some recent 5 Star reviews from our Yoga Burn Facebook Community!
*Results May Vary

Janan Hicks I am currently doing this!! I lost 7 inches around my waist after a year of these programs. Toned up but not bulked up. Seriously. They're amazing.



Lisa Frick I am stronger, more flexible, and more relaxed after using all of the Yoga Burn programs. I mix them up and use them at least 5 days each week. I am fitting into clothing that I haven't used in 8 years. These programs work for mind, body, and spirit! Thanks Zoe. 💕



D.c Weber Never would I have dreamed I could be a size 2 again! 2 years doing yoga burn and I went from size 8 to a 6 to a 2. Thank you for changing my life!!



Kim Jerome Just completed my 12 weeks and have lost 10.5 inches overall in key areas, where you know where I mean ladies 😂 fabulous and easy to fit in your daily life.


Nelliana Calvert Having done one of the Yoga Burn Challenges starting as someone do did not think I would even finish, I can tell you: it do be like that! 😆

There's a wonderful community around these programs too.

Seriously. Do it! Buy the thing.

I'm not paid to say this, lol. I'm just a regular paying customer. I just can't say enough good things about Yoga Burn.

Zoe is awesome. ❤️ Buy her stuff. It changed my life.



Frances Ferrara Week 2 of yoga body system...down 5lbs! Core getting trimmer too! Thank you Zoe! Looking forward to completing the 12-week program and see more benefits! 👍😍



Sukhvir Grewal Yoga burn is amazing and quite easy to follow no matter which programme you choose, you can achieve the results you need. My wedding dress is 18 years old and too big for me now 😊.



Sharon Reilly I'm about to start week 5. Started out every other day 45 mins but found I felt much better on the days I workout so now do everyday 30 mins. Love it. I'm 52 going through the menopause and have been so depressed by how much it has effected my body and self confidence. Yoga burn has given me so much more than flexibility it's given me back what I thought was gone forever. Thank you so much to Zoe and her team and the customer service is 2nd to none. Namaste x



Monique Thomas YOGA BURN seriously though, I never thought getting in excellent shape could be so easy. I mean, it's hard work while you're doing it. I push myself to a true sweat, but it isn't long! The added bonus is I have a feminine body now whereas I used to get bulky. I can't sing the praises enough!



Melissa Kurek A friend of mine started doing this and asked if I wanted to do it with her. I'm hooked! It's fun, it's challenging, it's rewarding, and I feel so much better! My strength, balance, and flexibility have improved. Days where I'm tired, I still push through and do the routine and it actually makes me feel more refreshed. The structure of the series is great and keeps me interested, rather than getting bored with the same thing over and over again. I've actually found myself sitting at work thinking "I wish I were doing yoga right now instead of working." 😂 I've done other yoga videos before, but Zoe is by far the best, as others never held my interest. I always look forward to it now. After 20 years of doing yoga off and on, I'm finally dedicated and got a yoga mat and towel. I'm totally a yoga geek, and love it. I *feel* healthier and stronger. Thank you, Zoe!



Melissa Johnson I have ordered and started the Yoga Burn series and it WORKS! Plus, Zoe is so encouraging and FUN! Thanks, Zoe - XOXO - You are awesome!



Shawna Brochu-Williment I bought the yoga burn and love it, I noticed a difference in no time, I freaking LOVE it 👏👏👏👏



Kelly Ann Hunter I love all the yoga burn programs!! I have health problems that make other programs harmful to me but I never overdo it with your workouts. I have never felt so great! Xoxo



Salwa Hijazi YOGA BURN thanks again and congratulations! 💖🥰 I've noticed a lot of beautiful things happening to my body. I'm 5'6 and 118lbs and 70 yrs old. Since I started following your tips and yoga exercises, I've changed so much for the better 💖💖💖🥰💯🍀 thank you so much for your support! You're my favorite person!!! You deserve the best! 👏 💖 🍀



Mary Morency Ferguson Just finished phase one and I am down 2 1/2 inches off my waist! I'm obsessed with your DVD'S and look forward to my workout every day! I do them 5 days a week because I love them so much. Thank you Zoe!



Vickie Fountain Nail I finished your yoga burn, and I'm waiting on my yoga burn booty challenge to arrive. I have never felt better. Lost inches and 25 lbs. I am 62, but feel like I'm in my 40's again! Thank you Zoe!



Jennifer Ottomanelli I am in week 9... I am almost 50 years old and was having trouble losing some extra pounds. I have lost 8 pounds in 8 weeks but, more importantly, I feel amazing thanks to Yoga Burn! You rock Zoe!! Thanks so much for making this series available!



Ashley Young I was skeptical when I first saw a post from you about Yoga Burn eight months ago, but I wanted to try it to see if it would help me with my anxiety from a diagnosis my daughter got almost three years ago. So I went for it and I have never felt more confident in my body than I do now and the stress relief it is more than I could have imagined. I absolutely love you Zoe and Yoga Burn. I again was looking for an outlet and while doing so, I found a piece of me that I didn't even know existed. And I have to mention, I started as a size 7 and I now wear for the first time in my life a size 3. Thank you for all you do and for helping me be a better me. 💜 Ashley, a real mom from Douglasville Georvia.



Erin Glesheen After about 5 weeks of doing the yoga burn program (and not even the full 45 min as suggested) I can see results!! So excited!! I'm 53 yrs and finally I'm seeing my body be transformed! And I'm feeling so awesome!! I'm taking my time learning the workouts and getting stronger and a little more flexibe each time. Thank you Zoe!! 👍 🤗 💕



Elizabeth Tate-Bradt January's plan! I lost 30 pounds in 2018. Here's to losing the last 20 pounds in 2019!



Angela Bargerstock Hands down best programs I've tried ( and the only ones Ive stuck with! ) I have the 12 week program, the entire monthly set, and just recently got the booty challenge. It's great to be able to have lots of options -there truly is some yoga here for any kind of mood or Fitness level

soooooooo worth it 👍



Jennifer Mason I am on week three. I started because someone commented that it helped with their running and let me tell you they weren't lying! I have been doing 15 minutes of yoga (I prefer the week 1 routine) prior to my runs, along with the yoga burn challenge 3 times per week and I finally feel great! Was suffering from knee pain, sciatic and back pain. I am up to 7 miles on my long run days and believe the yoga has been my secret weapon. Thank you Zoe! P.S. when my dog hears your voice, she takes her position on her dog bed so she can watch me practice! 😂 🐶



Roz Thomas Awesome programme. So much variation and challenge with gradual week-on-week progression. And a fantastic Beginners' flow to help get you started and my favourite Tranquility Flow to round things off. Just love it




Lyna Tocko I bless the day i saw this on my newsfeed

. So often we get all sorts of adverts not knowing what is genuine or not, but i can definitely vouch for Zoe and this program. Thanks for all the support and inspiration





Marilyn Colon The best program I've done!! You see the results quickly. Thank you!!!!



Trish Keckison Benedetti My friends and I do this 2-3x's week. we LOVE it. I have to say I've never felt stronger. The meditation at the end is really wonderful



Donna Louise Comstock It's going to sound crazy. I started right after thanksgiving. I have lost 10lbs, 4 inches off my waist and the measurment a bit bellow the belly button, 6 inches off my thigh area, 1 1/2 inches off each arm. I do pay attention to my food choices but I don't deprive myself. I can wear a pair a jeans that have always been skin tight even when I bought them that are loose on me!


Click here to see even more 5 star reviews from our Yoga Burn Facebook Community!

Tara-lee Anne Bohnet-Krusel I absolutely love yoga burn! I am 46 years old and feel so great! And my body well it's in the best shape it's ever been in, since doing yoga burn! It's so worth it!



Rachel Presland Zoe, I have been practicing Yoga burn with you at least 3 morning a week for over 6 months now. I never thought I would stick at anything this long and I feel so amazing! My flexibility at 46 is better now than in my 30's and I love how my body is toning. Thank you for your inspiration.




Cherith Griffith I have been using this program for a year and a half. I have lost 40 pounds and several inches. Thank you, it really works.



Rhonda Baker Bessett I'm 58, started 7 weeks ago...down a pant size. I've been a member of gyms for over 25 years. I have a current gym membership I haven't used in seven weeks and I'm getting ready to drop it because it didn't wke near as well as Yoga Burn did. Yoga buen, like any exercise, is not a quick fix, but once you get into it, it's addictive and it works! Zoe is a great instructor and walks you through each step. You can go at your own pace at home. From personal experience, I highly recommend Yoga Burn!!!!



Gayle Lofgren I love Yoga Burn! Have been doing it since March and have lost 20 pounds and am in the best shape in my life!!



Angela Ressa This is, hands down, the best yoga program I have ever purchased. It's for all ages and stages. The price is amazing for what you get, online version and dvd set. Plus the beautiful community here. Yogi Zoe and her Mum are brillian. It's the best. Can't recommend it enough.



Carol Lynn Hayden I started at 58 with a BAD back and neuropathy troubled legs. Zoe's program rehabbed me when Docs and PTs could not. I have my life back, YAY!



Kerrie Gray Worth every single cent!!! Do it - it will change your life


I started last year - 5 months our from my wedding. Lost 11 kgs in 12 weeks but what I gained was increased positivity, self confidence, body mind and soul appreciation. Zoe is an amazing teacher. You will LOVE this journey - go for it!!!!



Shari-Anne Fletcher Hi Shelly! I honestly think the way the yogaburn program makes you feel will be your motivation.. once you start, get into a rhythm with it, you will be addicted to it like all of us ladies are!!! A lot of us have found this is the first program that we have committed to about all of the many, many others we have tried!



Wendy Tanner I love these Yoga Burn workouts. Zoe is a great instructor!



Eleanor Schmutz YOGA BURN my daughter wants me to show off my transformed body, lmfoa, I think it is MORE important to say THANK YOU to the yoga burn tribe. Smooches squeezes and big love to y'all.



Sara Hanley Butler I've just completed my second round of Yoga Burn. This is the best home exercise program I have ever tried! Now on to YOGA Booty!


Donna McCaw Oh my word! I have lost 2 dress sizes!



Debbie Nutter Rogers I am 51 and in my 14th week . I see many changes in my body. This stuff is amazing. I have tried several different types of workouts from HIIT training to lifting weights. Nothing worked like this does. Amazing program.



Janet Huseyin Thank you Zoe I've completed my 12 week yoga burn challenge and now on the final phase. I'm so happy with my new look and feeling great. I've lost 241bs, gained 2 inches around my shoulders, lost 5 inches around my waist and tummy toned. I'm able to do push ups which I've never been able to do before and do all the tummy exercises with a lot more ease. I feel so much stronger in all areas of my body and I can also do all the balance moves which was impossible for me to do when I first started. I haves reached my ideal weight and feeling great. Yoga is my life and look forward to continuing on this beautiful journey for a long time to come. The nutritional meal plan is great and has worked for me

. I'm doing 45 mins yoga burn and the booty challenge and have been alternating each day and Sunday's is my lazy day. I love you Zoe and may god bless you with peace and happiness throughout your life. P.S. if anybody out there is feeling disheartened or finding it difficult. 'Don't be' as with patience and persistence the results will come.
Peace and love to all.




Erin Glesheen Its been one month since I started doing YB, and I must say I love it. It's the first workout I've ever stuck with, and I look forward to doing in the morning. I actually go to bed earlier, and get up earlier! I sleep better, and oddly enough, my days seem better and a little less stressed. I've also lost a total of 14 lbs since I started with a combo of eating better, and doing it 6 days per week. I'm still doing beginner flow, and might never move on (we'll see), but I'm ok with than Thanks, Zoe!



Candice Mallicoat Tosca Sharkey Ryan I can totally vouch for it. Zoe knows how to put the right exercises together to shape a woman's body in flattering ways. Granted everybody's body is shaped dfferently so of course results will be different, but I'm looking pretty good these days I'm seeing muscle develop where I hadn't really ever been able to develop it before, I'm slimming down, I'm walking straighter and taller, and I feel so much better! The videos in my opinion are intermediate. However they aren't complicated moves and can easily be adapted to a beginner level if needed. There were usually a small handful of posilions I couldn't do for very long or very well but as I've continued to do the videos over the last six months my performance has improved.



Erin Harnish Well I am into week 11 and just had to come on here and share with all of you lovely ladies how much I am absolutely in LOVE with this program


I have always been a cardio/weights gal and never realty felt like I was getting a good workout unless I did cardio.
This program has changed that for me 100%! I had never done any type of yoga before as I thought it would be boring and not beneficial, but I knew instantly when watching Zoe's Videos on the program that I had to give them a try!
I am seeing changes all over my body - but especially my 'problem areas', my lower half/legs. I am so much leaner now and just feeling wonderful. I wish I had taken before and after photos but sadly I
didn't

but just wanted to come on here and share my story! I am going to be sad when I am done week 12!!



Amanda Williams I have only had the Yoga Burn program for a few weeks but I am loving it and I have already purchased the Monthly series baes on what I've done so far. Will be adding the Booty series next. This is the only program I've found where I have been incredibly challenged but still enjoy it. I amd sore afterwards and still want to be doing some more. I'll admit - I'm kind of obsesses with it!



Bernadette Manning Anyone pondering, just do it!!!
Even the England team are incorporating yoga in their training. I'm 56 and started yoga burn in February my body shape has changed completely I'm addicted it's the best thing I've ever done and the best results I've ever known in such a short space of time..




Janet Iannone Willits It winds up being at the most 50 dollars total,(includingshipping and handling) and it's the best yoga program you will get on the market today..I have had all of them, and Zoe is by far the best.. You couldnt get these good sequences even in a gym. I've been to plenty of classes and her classes are great if not better, and you can do them at home. Well worth the money. Just my 2 cents.



Samm Tucker I have, but am only in my 3rd week. Still, I have *already* noticed changes in my shape and size which is just crazy (in an awesome way)! I've been doing yoga a few times a week for about 18 years, and I always thought I was so flexible... nope, lol! My spine is, my chest/shoulders/hips/legs are so very not, so this program is a dearly welcome challenge. I don't think I'll be satisfied until I can keep up, and I can promise that's a long ways off.
Long story short: just getting started, already seeing results, pretty darn difficult, and I LOVE it!!




Becky Leedy Phase 1... done! I've completed all 4 weeks. My balance is better, I can feel stronger already. But most importat. I have almost zero knee pain on a daily basis. ANyone with chronic arhtitis pain know how huge that is.

I'm looking forward to Phase 2 (no I'm not, have you read those posts?? I pee a little just reading them) Have a beautiful and blessed weekend everyone!




Donna Hesterman I love this program. Some days I can't stay focused for the full 45 minutes, so I just do two rounds. The pace is perfect and the moves challenging but not unattainable for a beginner.



Jacqueline Zindt Lamper Me too! Six weeks inand I've had at least 3 of my buyers (in sales) ask me if I lost weight. One buyer I hadn't seen in a couple of months and when I walked in on Friday, first thing our of his mouth was ¨wow, you've really slimmed down¨.




Jill Marie Ok, time to share my experience with Yoga! On May 18th I was involced in a fairly bad car wreck. Another driver ran a red light, turned left in front of me, and our vehicles collided. It totally my Volvo XC70 as well as the other car. I ended up with a concussion, bruises, abrasions and solf tissue injuries in my neck and back. I was out of work for 6 weeks and for 6 weeks was not allowed any esercise except walking. I am a runner so not being able to run is devastating. I was being seen by my chiropractor (he is amazing and I've seen him for years) who cleared me to start running in short, one minute intervals after six weeks. I was terrible and I thought I'd never be back to normal again. In mid July, still not feeling great, I decided to give Zoe's program a change. I was skeptical, but figured I had nothing else to lose. It sounds crazy, but after the first flow from the month one video I felt a little better. It was as if my neck and back were saying ¨thank you¨ when I finished. I kept it up, did the flows almost everyday, and ordered the 12 week YB challenge. I am happy to report that I am nearly 100% better, I run a few miles a couple of morning a week, and I've lost the weight I gained after the accident. I saw my chiropractor this morning who looked and me and said, ¨you're looking really fit again!¨ And then told me I don't have to go back for another month because of the improvement in my condition. I'm so glad that I took the chance and gave yoga monthly and yoga burn a try!
Zoe, if you are looking to improve lives, please be assured that your program has changed mine for the better. Thank you




Deena Duda I have a horrible neck and back. I work at a desk 8 hrs a day which makes it even worse. I have been doing these workouts in the morning (only one set in the morning) and again at night and I have no more back pain at work! I feel so great! It worked from day one! If all I get out of this is back relief it was 100% worth it!



Ann Gendon I have the CD's and the download on my phone!!!! I can do YOGA BURN ANYWHERE ANYTIME!!!! LOVE IT!!!!!



Annette Hewitt Love love love it
Yoga burn it has becoming a very big part of my life and a bigger part of my health routine
As I'm diabetic, take insulin 4 to 6 times a day
After starting
your yoga burn
My A1C has gone down take only 3 to 4 times a day insulin
Thank you

god bless you and your team. One more thing before I gi thank you for have a form for all lady's come together
Hope we can feel the love

we all have for you




Kimberly Coble I am currently on the 9th week and man is it working me over but I love this workout video. It has done much for me so far and sometimes I don't see the results but my husband notices every change and he tells me I'm doing great so I plan on sticking with it to be the best me I can be!! Thank you for encouraging me thoughout the workouts!!

Have a blesses day!!



janet.at.fusions Absolutely LOVE this, well worth every penny. I've never done this before but I'm not addicted. Everything is perfect, the guided audio/video, how everything is explained perfectly (including to safely do the poses), it's lovely and relaxing but still a wicked workout out. I've literally never felt better. I'll be sad once I'm finished!!



Olga Gerbert I love this programme, got almost everything you have to offer. Your explanations are very precise and I love that you remind us to modify when something is difficult. For me it's new, I always tried to overdo and suffer from yoga induced injuries. With you I'm learning steady and gentle pace, enjoy every bit of it.
Thanks a lot!!!





Heather Hamilton-Peebles Buy these workouts peeps!! I did...the difference in my mobility is astounding. Reduction in joint pain and a feeling of liberation!! I want everyone to feel the way I do!!! Yay



Jeanne Pyle Conrade I'm a big girl. I'm 5'4¨ and I wear a 16-18. I do yoga and have been back at a regular practice for about a year. I don't quantify my results by pounds or inches lost. With proper clean food and yoga, I'm he healthiers I've been in my 51 years. The bonus is my body IS shriking. And I am getting strong and more confodent.
Yoga isn't a weight loss program. It's a way of life that will CHANGE your life for the better.



Holly Heath I have had three kids. Two by c-section. I thought I would never loose my gut. I started yoga at age 53 or 54. I have lost 80 pounds and finally after 25+years I have a flat stomach. I had low back surgery 7 months ago. I truly believe the yoga is why my recovery was so smooth and why I never needed physical therapy post surgery.



Della Winterton I have!! it´s perfect for me... also not going to the gym and doing it at home saves so much time. I HAD chronic pain in my back. I now feel 10 years younger and do things I thought I might never do ever again!



Susan Erdman I love this program... strongly endorse it!




Ravi Respeto It has changed my life- three years in at 44 my body has changed but more importantly it has been a huge stress relief and taught my better endurance and focus! Start this program today, you will not regret it or taking care of yourself and priotitizing your well--being- I am a single mom of three and in a leadership role with my organizing so a lot of commitments in my life but I make an appoitment to myself 4 times a week for yoga




Lesley Ulloa YOGA BURN I finishes Yoga Burn through the Final Pase a few weeks back. It was AMAZING! I am in month 2 (Hatha Yoga) of YB Monthly & I finished week 2 of Booty today & I can already see & feel a difference back there & in my legs.



I am feeling AMAZING!

I absolutely adore your programs, Zoe! Please keep ´em coming!



Kathryn Spall I took a yoga class years ago and hated it..never went back..when I saw your yoga burn series was intrigued .. been doing your yoga over a year and I love, love it zoe, yoga burn, yoga monthly and now yoga booty.. thanks you soo much, I can do it in the privacy of my own home which I love.. ´and not to forget I've seen results. Thanks you



Samantha Barnes I love all of my Yoga Burn! I now mix it up a bit with different programs

I have been going through a transformation and now the most flexible and fitter then I have ever been and even dropped 2 dress sizes. There is always room for improveremt and I do push myself to do this gradually. I feel so much more confident and happy within myself

thanks Zoe




Musa Musarum Completed the yoga burn, then the yoga burn monthly and now I am doing 2 of YBBC. They are all excellent programs and if you practice constantly also the results are going to be excellent!!!!


Play the inspiring video below to see even more real feedback from members of our Yoga Burn community!
Amino H2O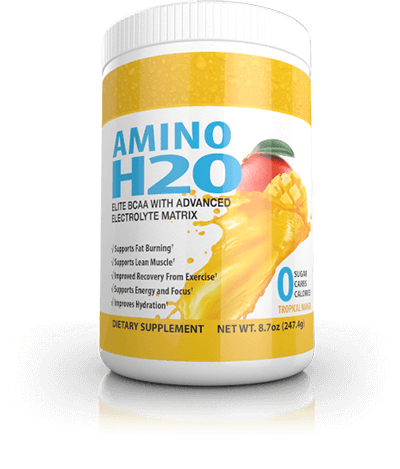 Check out some recent 5 Star reviews from our Yoga Burn Facebook Community!
*Results May Vary

Cutrina Lethbridge I really like the amino H20, I think I see a big difference from when I use it and when I don't. I see a huge difference in my muscle recovery. I know I'm working out hard but my body doesn't feel the strain and extreme tiredness if I drink the Amino H20. I'm sore, but, it's a good tolerable sore.



Meagan Schnabel I bought the Amino H2O and I love it! It tastes delicious and it really helps boost my energy during my workout and refresh me after the workout! Thank you, Zoe!



Jkoh0526 I love my Amino H2O. The taste is great and I love how it makes me feel hydrated after a hard workout!



Crystal Hunter I'm not much of a Gatorade fan, but I love amino H2O. I've been drinking it about 5 or 6 times a week since March. I drink it in the morning before, during, and after my workouts. I started drinking it in March. I noticed that I do have energy and focus all day and I don't feel the need for a snack in the afternoon. Also, if I feel like I need something sweet around evening time, I will have half a scoop mixed with water of course and it helps with the sweet tooth. I've also had it on days I don't work out, if I feel like I need an extra boost.



JoAnn Tully I feel great when I drink Amino H2O...when I don't I feel muscle soreness. It works!



Tracy Williams Try Zoe's H20 amino drink! This is absolutely fantastic. I had reached a plateau in my yoga and couldn't get much further. So I thought I would give thus a go. In the last two weeks I have been drinking this as per Zoe's instructions and I must say I feel totally reenergised and can do more with my regimes x feeling fresh and renewed! Brilliant product Zoe!! Xx



Liz Nasmyth Increased my endurance levels to be able to give more to my workout consistently!!!! All the way to the end (metabolic sequencing) if that makes sense...made a big difference for me

Didn't make me feel as whipped out as when before I was using it. i used to have to sit down and recover before continuing my day. Now I don't have that issue. 😏



Mary Lawson I love the Amino H2O! I drink it every morning during my morning workout before work! ❤️



Christine Hoffmann Thank you! I already ordered Amino water before and this is great stuff! I love it! Thank you!



Alicia Wickham Thank you! It is delicious and I feel like it's helping me finaññy get some problem areas to lean out a little more!



Ruth Bonnevie Week 6 and just got my supplements! Got my Amino H2O yesterday and 2 weeks on Renew. The supplement has definetely done wonders. I slept better, feeling well rested and love the taste of Amino H2O. It does help my workout performance ❤️



Jeannie Kelley I'm hooked on it! I feel I have a lot more energy. I've just turned 40 and have a high stress job, so this is very important.



Kally Rose Reimer ZOE!!!! I received the Amino H2O &&& it taste AMAZING!!! i am usually picky when it comes to smells and this one. Wow! It smells and tastes just like TROPICAL MANGO! So impressed! I'm feeling way better after drinking- #Elite Hyration #Electronyte Matrix 💯 🔥 👏 👏 👏 Thank you so much ❤️ ❤️



Adriane Hogan McCullagh This works fantastic!! And tasted delicious. I actually got it through yoga burn.



Stacey Grant Cottingame It is delicious. I look forward to drinking it so much...If you like mango you'll love the flavor.



Donna Marie This drink taste so good. I have been drinking it for about a week now. I don't seem to want sweets as much anymore (night time is another story) also I noices today and my husband even said something about me looking smaller on my sides. I have been doing the Yoga burn going on 3 weeks now. I love it.



Beverly Brumfield I've not been on the mat in forever but I use Amino H2O. It really helps with food cravings. I just drink it once a day.



Amy Auen-Miller Yes it works great. I do my TBC & TCC first thing in the morning and start drinking in between the two wor-kouts. It fills me up and I've had no muscle aches or tiredness. I'm on week 12 TBC and starting final 4 of TCC this week. With waching my carbs and Amino H2O I'm down 8lbs.



Vickie DeAnn Ashley I love it! I use it for muscle recovery after yoga and hydration during/after labor interesive yard work. I highly recommend AMINO H2O. I feel energized and hydrated after drinking it. I love the yummy Mango flavor. The only con is it's expensive.. So try to get it on sale and you might have to sign up for monthly subs-cription to get the discount... But it IS worth it. P.s I do not experience bowel issues from using this product.



Beth Campbell I love the amino h2o ! It does everything Zoe said. Great to pick you up for a workout or crush cravings and taste so good ❤️ I've reordered the 3 jar package twice now.



Alexandra S. Bernard Love your Amino H2O. it tastes great 👍



Diane Reed Almost done my first bottle and sleeping so well. Thank you for all you do. I love the ab core challenge on week 3 and love the H2O powder. Glad I found you! You really are a treasure.



Jackie Kent Parsons Good morning from Oregon! Zoe, I have several of your videos and Love them all. I have never stuck with any type of exercise but found I Really enjoying Yoga! I have seen the results from your routines in just a few weeks- I am almost done with my 2nd month and going strong. I also Love the Amino H2O. I look forward to it every workout. it's delicious and refreshing! I enjoy your personality and positivity! Keep it up. you are adorable!


Play the inspiring video below to see even more real feedback from members of our Yoga Burn community!
Yoga Burn Foundation Mat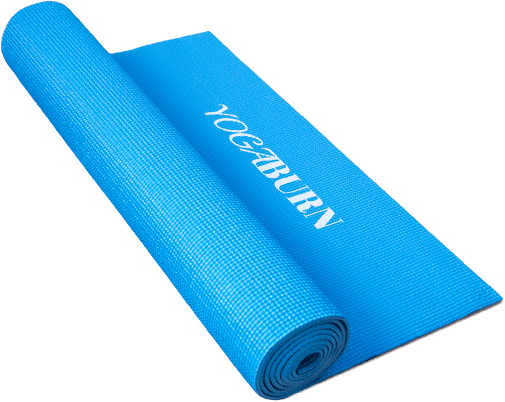 Check Out What Women Are Saying About
Yoga Burn's Foundation Mat!
*Results May Vary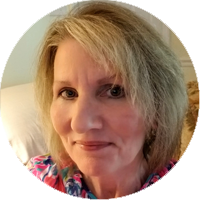 Lori Gettig When I first started YogaBurn last year, I couldn't keep my balance in so many poses 😢 The mat I was using was too thick and the surface had no grip. When I received my Yoga Burn mat I couldn't believe it! It made everything easier and safer with no slipping! I could do WARRIOR 3! Even in handcuff position! 😊 😊 😊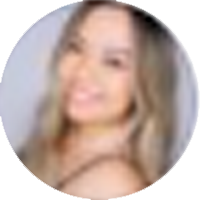 Becky Cavill So glad I got this mat! No more slipping and no more using those grip socks.



Sharon Ackbersingh I haven't been so happy on a mat since I got my YB mat. It has really given me confidence to do yoga and my knees/elbows no longer hurt when doing poses like plank and rolls. Don't worry once you get your YB Mat there will be no going back and no more injuries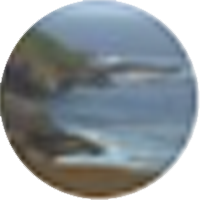 Fiona O Connor Just got mine love it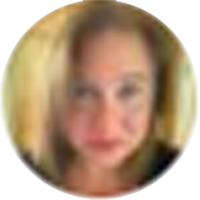 Beth Kallman Werner I use mine each morning and love it. I never slip, it doesn't take up too much space, easy to roll up and stash in a corner on a minute's notice.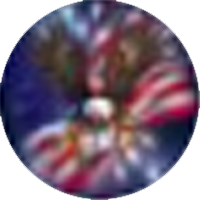 Karina Elizondo Just received my yoga mat 😊 love it 😍 thank you Zoe!!!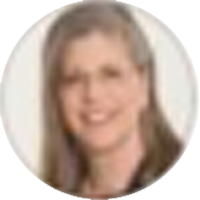 Susan Page I bought this a little over a year ago. It's really held up, works great, and is longer than other mats. Don't hesitate about buying it.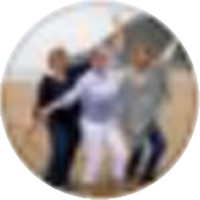 Paula Evans Love my YB Mat! My last two yoga mats slipped on the floor during ex-ercise. The YB mat stays put!



Rhonda Baker Bessett Best mat ever! Love it, thick and comfortable. holds my feet and hands in place. No slipping and easy to travel with due to the cover with a han-dle. Can't go wrong with this mat!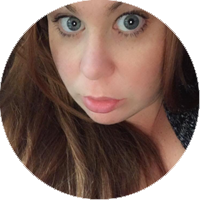 Monika Brown Just got my awesome new yoga mat today!!! Yuppie!! Hurray!! I'm so excited! I got home late and was tired but I just had to try it out, so put TCC on since I didn't have a chance to do it in the morning… And I love it!!! The best mat I had so far


Get Started On Your
Yoga Burn Journey Today!


*Special pricing not guaranteed past today!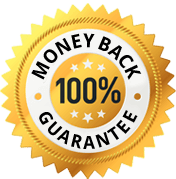 This package is backed by a 100% money back guarantee for 60 full days from your original purchase. If you're not totally and completely satisfied with this package, your results or your experience in the first 60 days from your purchase simply let us know by calling our toll free number or dropping us an email and you will be issued a full, no questions asked refund (minus shipping & handling).